Welcome to
Akron Veterinary Clinic

Call us at 712-568-2222
Animal Emergency? Read no further and call us right away!

The Akron Veterinary Clinic is located in downtown Akron, Iowa. Our service area primarily encompasses Plymouth County, IA, and Union County, SD, but we have clients from Akron, Westfield, Chatsworth, Hawarden, Elk Point, Jefferson, Alcester, Vermillion, Sioux City and the surrounding area. We provide care for small and large animals including preventative care, medicine, and surgery, in a friendly, small-town atmosphere. We aim to provide quality care to keep your animals happy and healthy at an economical cost.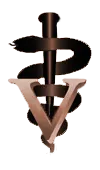 Some of the services we provide for small animals include routine vaccinations, rabies vaccinations, heartworm testing and prevention, spays, neuters, declawing, dental cleaning, humane society check-ups, boarding, grooming of small to medium size dogs and cats, blood chemistry analysis, sick animal examinations, various surgical procedures, flea and tick prevention, Home Again microchipping, euthanasia, and cremation. We handle a wide variety of products for your pets including Hills Science Diet and Prescription Diet foods, leashes and collars, Frontline and Vectra flea and tick products as well as NexGard and Bravecto chewable flea and tick products, shampoos, pressed rawhide bones, and a wide variety of medications.

We also provide a vast array of large animal services for cattle, horses, sheep, goats, pigs, and other large animals. These include vaccinations, Green Tag and Gold Tag preconditioning programs, pregnancy diagnosis, fertility testing of bulls and rams, dehorning, castration, parasite prevention and treatment, birthing assistance, prolapse repair, diagnosis and treatment of disease, health certificates, implanting, and general surgery. We carry a large selection of products for these animals as well, such as ear tags, dewormers, antibiotics, vaccines, electrolytes, colostrums supplements, syringes, boots, disinfectants, and many others. If we do not handle the product you are looking for on our shelves, we can often order it for you from one of our suppliers.
Jeff Van't Hof, DVM

Akron Veterinarian | Akron Veterinary Clinic | 712-568-2222
215 Reed St
Akron, IA 51001