We're pleased to offer the following services in our Akron Veterinary Clinic:
Appointments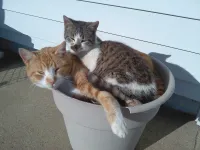 Our appointment book allows us to efficiently make appointments for you and your pet. We will attempt to accommodate all requests to the best of our ability. Emergencies are accepted anytime our clinic is open. If you feel you have an emergency with your pet, please call us immediately. It is best to call before coming in so that we can advise you on your particular emergency and have a doctor available to see your animal.
Emergency & Urgent Care
We have a veterinarian available during normal business hours 5 1/2 days a week who is trained and equipped to handle most urgent care issues your animal may have. Emergencies can be things such a rodent bait poisoning, hit by car, and chocolate ingestion. If you ever feel that your pet needs emergency treatment do not hesitate to call or come in immediately. It is best to call before coming in so that we can advise you on your particular emergency and have a veterinarian available to see you. The veterinarians are not always in the clinic as they often have large animal work to do off site. If you have an emergency after regular business hours, a veterinarian is on call 24 hours a day. Please call the office at 712-568-2222, and the machine will direct you who to contact.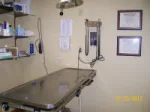 We are also available for urgent care when the condition is not life-threatening, but you feel your pet needs to be seen as soon as possible. Our veterinarians will work to "squeeze" you in between scheduled appointments. When you arrive, our staff will be able to give you an estimate on how long you may have to wait in order to be seen.
Types of Animals Seen
The veterinarians at the Akron Veterinary Clinic can care for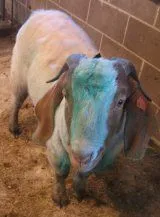 many types of animals:
Dogs
Cats
Cattle
Horses
Sheep
Goats
Rabbits
Pocket Pets
A wide variety of other species
Open Hospital
The Akron Veterinary Clinic operates an open hospital. This means that our team welcomes owners to be with their animals during any medical procedure, whether a simple vaccination or a complex surgery. If in a particular situation it would be best for the either the owner or the animal if the owner would step out, we would inform you of that at that time.
Payments
The Akron Veterinary Clinic accepts payment via cash, check, Visa, MasterCard, or Discover. So that we can continue to provide you high quality service and keep our costs down, we request that payment be made at the time services are rendered.
We can provide estimates for all surgeries and hospitalizations. If you have not received an estimate, you are welcome to request one at any time for your expected charges.
Discounts
The Akron Veterinary Clinic typically does not offer discounted services as we strive to keep our prices reasonable for all of our customers. We do offer free humane society check ups for those who choose to adopt from a local shelter.