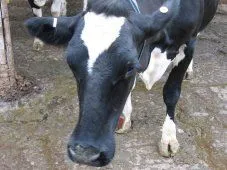 The Akron Veterinary Clinic is proud to serve the Akron, IA area for all your animal health needs. Our veterinary clinic is run by Dr. Jeff Van't Hof and Dr. Travis Hawkins, who are experienced veterinarians licensed in Iowa and South Dakota.
Our team is committed to educating our clients in how to keep your animals healthy year round, with preventative health and good nutrition. The Akron Veterinary Clinic stays on top of the latest advances in veterinary technology and above all, remembers that all animals and pets need to be treated with respect and care in every check-up, procedure, or surgery.
We also strive to support our community, through membership in the Akron Area Chamber of Commerce, sponsorship of trophies at the Plymouth County Fair and the Union County Fair, and our support of area schools and FFA chapters.